WP-ELB Series 10
Single-lip drill with indexable inserts
The TBT deep-hole drilling tools with indexable inserts provide a high-performance system designed for high chip volumes to be used on machining centres and deep-hole drilling machines.
The WP-ELB Series 10 is available in diameters ranging from 12.00 to 28.00 mm. Drill heads are manufactured in increments of 0.1 mm.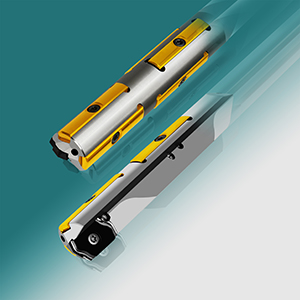 High efficiency thanks to specially developed cutting edge geometry for optimum chip formation.
Short downtime thanks to quick change of wear parts on the clamped tool.
Our product is extremely user-friendly as it does not require regrinding and stocking of wear parts is very easy.
Long service life thanks to full coating and cutting edge preparation.
Quick availability due to wear parts kept in stock.

The bore diameter can be finely adjusted with the aid of adjusting shim. For cross drilling, versions with extended drill heads and three additional guide pads are available.
The tool is clamped to the machine in the same way as conventional deep-hole drilling tools with a soldered-on carbide head. All known clamping elements are available.
Ready for use immediately!
You will receive the TBT single-lip drill with indexable inserts fully equipped and ready for use together with the necessary spanner for changing the wear parts. We look forward to hearing from you!

Tools
tbttools@tbt.de
T: +49 7123 976-352
F: +49 7123 976-350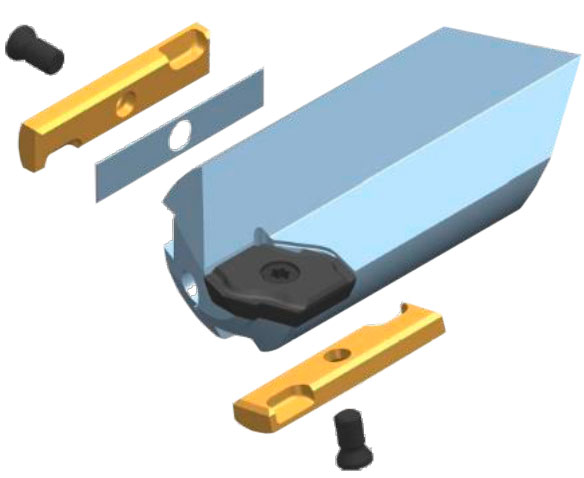 More deep-hole drilling tools