Single lip drill
with brazed drill heads and in solid carbide design
We have several variants of the single-lip drill (ELB) on offer. The main difference is in the drill heads, which are either brazed, made of solid carbide or based on the latest technology of the high-speed single-lip drill.
TBT single-lip drills are manufactured for any drill diameter (1/1000 mm increments) from 0.7 mm to well over 50 mm and in total lengths that can be up to approximately 6000 mm.
TBT has several hundred different types of clamping sleeves constantly in
stock. In addition, we offer a 48h delivery service.
.
TBT advises you and implements your requirements for the head and shank of the tools quickly and consistently. Tool head and shank are soldered with a clamping sleeve that fits your machine.
Single lip drill
with soldered drill head
Ø 1.9 – 50.0 mm | Length: up to 6000 mm
Single-lip drills with a brazed-on drill head consist of a drill head made of solid carbide or steel with carbide inserts, the drill shank made of quenched and tempered steel, and the clamping sleeve made of steel. The drill head and clamping sleeve are connected to the tool shank by solder joints.
Single-lip drills are also available as:
48 hours service
The production time for these tools is 5 working days. A production time of 48 hours is possible for an additional charge. Please contact us!

Tools
tbttools@tbt.de
T: +49 7123 976-352
F: +49 7123 976-350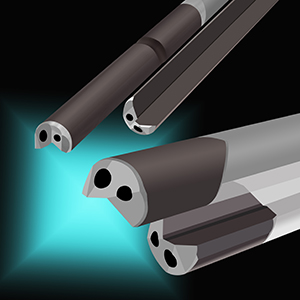 A wide selection of different diameters and total lengths is available. The tools are provided with the desired clamping element on an order-related basis and are ready for dispatch at short notice.
Single-fluted drill
in solid carbide design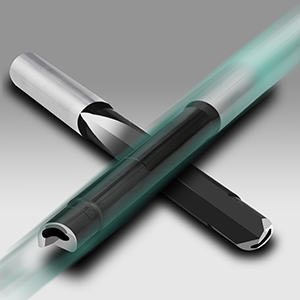 Ø 0.7 – 12.0 mm | Length: up to 600 mm
.
Drill head and drill shank are manufactured from a carbide blank. This tool is particularly process-safe and efficient. Longer tool life is achieved due to low torsional vibrations.
In this type of tool, the clamping element (steel) is designed with a trunnion. Clamping sleeves and drill shank are connected by a solder joint.
Our stocked product range includes solid carbide single lip drills from Ø 2.00 mm to Ø 6.00 mm in increments of 1 mm. Each diameter is available for drilling depth 35xD, 45xD and 55xD. The tool is equipped with a cylindrical clamping element Ø 10x40x55 mm.
Available from 1 piece. Ready for shipment within 24 hours.
More deep-hole drilling tools